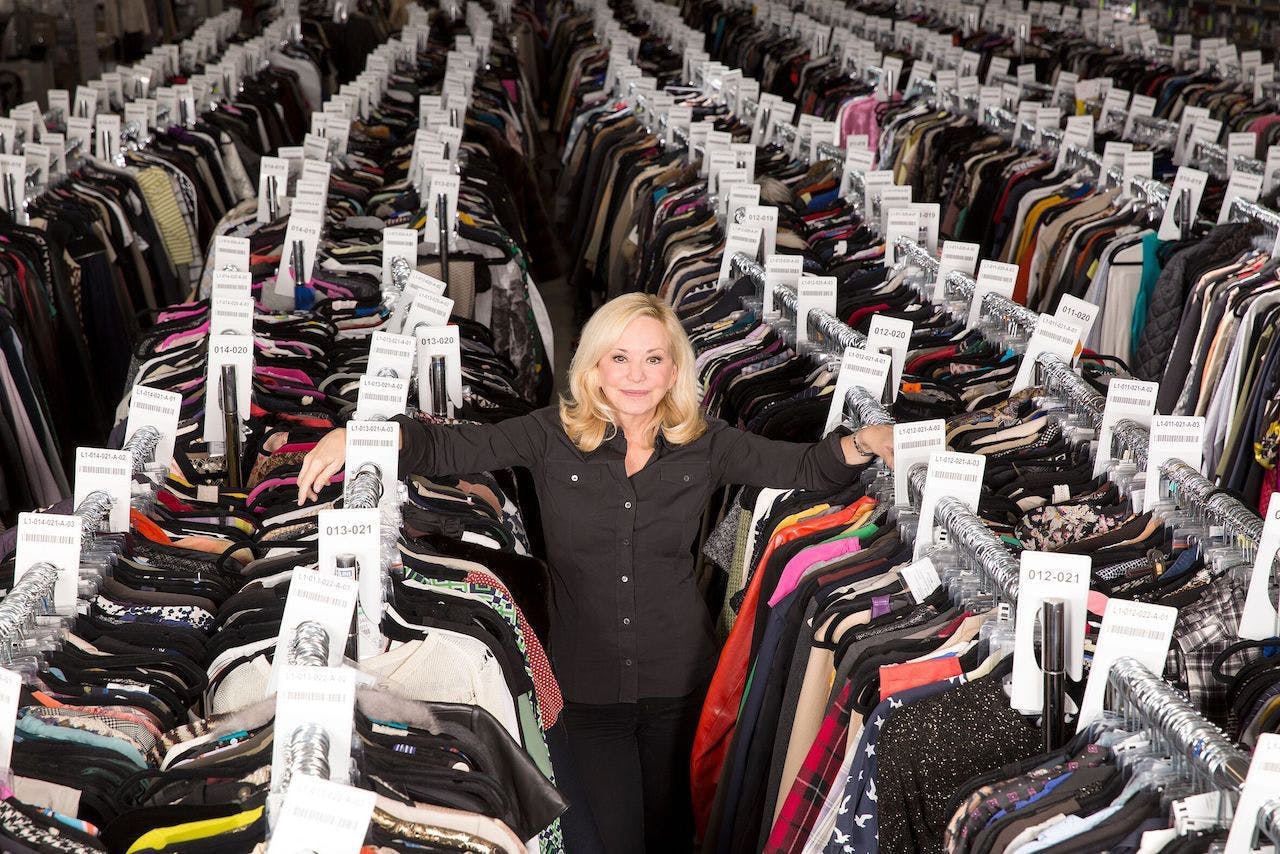 Julie Wainwright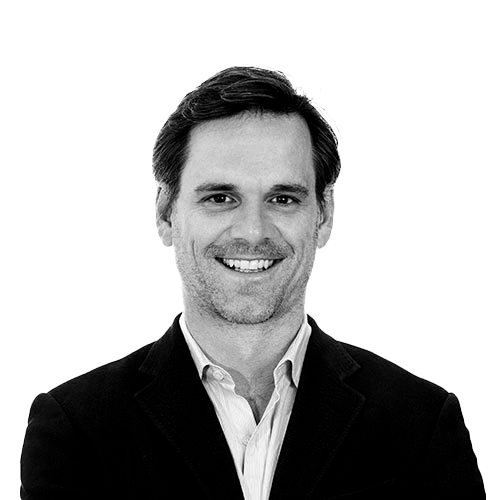 Mathias Schilling
We covered Julie's story from her upbringing in Indiana to her job as a riveter on the GM assembly line, then through the twists and turns that led her to start The RealReal.
We fell in love with the business – and Julie's fearless attitude – immediately. Customers were absolutely obsessed with what Julie was building, and we wanted in. We've been with them since they were $100K in revenue, as their first VC investors. Today, the business is valued over $2B (NASDAQ: REAL). 
Ok, let's start at the beginning. You grew up in the countryside of Indiana – what was that like? How did it shape you?
We would go-kart, waterski, go fishing! It was very idyllic, but no one expected me to stay. My high school boyfriend's dad told him, "Don't get too serious with her: She won't be sticking around." I did well in school but never made it to the top of my class because I got Cs in Home Economics and Typing. I kept thinking: When will I ever have to type in my life? (laughs)
And your parents were artists, right? Does their creativity influence you today?
My parents met at the Art Institute of Chicago: they were commercial artists. My mom dropped out of school to marry my dad and didn't end up working. My dad did packaging design for consumer goods and loved it. He'd come home, show us his work, and tell us about the problems they were trying to solve. It was an early crash course in consumer marketing. I loved it!

What did you think you wanted to be when you grew up?
I actually started out thinking I wanted to become a pharmaceutical developer! But during school, I spent a summer working at my fiancé's dad's plant – General Motors plant – as a Riveter.  I put myself through college by riveting bumpers for the Chevrolet Monte Carlo. I literally sat on an assembly line all summer! 
And you decided not to pursue a career as a riveter, apparently...
Well, first of all, I called off the engagement. I was too young! I felt my life would only get smaller with him. But doing his homework and learning from his dad made me realize how much I truly loved business. I changed my academic major from Pharmaceuticals to Business.
So, from the GM assembly line to selling software in London in the 80s. Explain!
I was 26 and I had spent the previous year and a half as a brand manager for Clorox. At Clorox, I realized all the people above me were older white men. I didn't look like them, and I didn't want to become one of them! It's important to want to be the person above you.
So when I had the chance to join the productivity software industry, I took it. At the time, Software Publishing Corporation (SPC) was only at $4M in revenue. My manager at Clorox told me that he could raise the price of bleach by one penny and make more revenue than their entire company. By the way, he said all of this to me while I was standing in his office that had one of those buttons on his desk that could lock me in. It wasn't a sexual thing...it was a power thing! Anyway, I was too young to care about revenue. I said: Okay and left.
What stood out to you as a 26-year-old woman working in Europe at the time?
I was a 5'3 (160 cm) woman in her 20s selling this whole new idea of personal computer software. So many stories! In Milan, I found myself in a 40 seat boardroom with 20 men. When they saw me, they all got up to move to the opposite side of the table. I asked why, and the best English speaker among them replied, "If we have to do business with a woman, we prefer to look at her." So, I took a seat.
You moved back to the US...then what?
Well, years later, I joined this very promising startup. Pets.com (laughs). I got beaten up badly: Everybody knows about this spectacular failure. But let me add: The very morning Pets.com was to shut down, my then-husband asked to divorce me. I remember rolling over like, "Of course, you do!" Everything about the situation was bad. The press would be showing up at my doorstep. They'd follow my car. Wait for me outside the hairdresser. Close to 2200 companies collapsed in the dot-com bubble, but Pets.com was an easy target.
Companies obviously fail all the time – and tons more failed in the .com burst. So, why do you think Pets.com was such a point of focus for people?
People understood what we were doing. We had that sock puppet. I was always on television as one of the few female CEOs. We were an easy target. I felt like I had a public label of failure, that I was walking around with a big "F" on my chest. But once I got over it, I had no more fear. I was still there! And, I would never be afraid of public failure again.
It was about 10 years between all of this and The RealReal – how did you spend the time?
Oh it was my Odyssey. At one point a recruiter told me I was washed up. He was right! I am a woman. I am over 40. I have Pets.com haunting me. Even if I didn't feel represented by it, I treated it as valid info. But I called bullshit. I was too young and had too much going for me! That's when I decided to start my own company. I was at the bottom, and I came back. I was right.
Remind me, where did the idea for The RealReal come from?
I looked at Amazon for things they were bad at, like luxury. And those with a low entry barrier, like beauty. I made a large TAM, low-Amazon matrix! Then, I was shopping with a friend who went into a boutique and bought consignment instead of full price, I was shocked. She was like, "I got them at a really good price. Who cares if they are pre-owned?" But, She was adamant about not shopping on eBay. She didn't want to risk getting fakes, nor have to haggle. I thought, "If she'll do it in the right environment, anyone will."
But after Pets.com you swore off of ecommerce businesses. What changed?
Within six weeks, I knew the total addressable market and I had tried every consignment platform. I knew it was it. After Pets.com, I had sworn: no more e-commerce marketplaces. But it had gotten so much easier to get a website up and test the concept.
This time, we were deliberately slow in fundraising: Only a few angels to start with. We knew it was a weird concept and wanted to work out the issues. Headline became our first VC, through Mathias, nine months later. And you were with us all the way to the $1.5B IPO.
What's next for you?
I built a scholarship program for women with a STEM background going into business at Purdue. One at Parsons, for sustainable fashion. I push the San Francisco Art Institute to have at least 50% female students. Arts – and supporting women – are really important in shaping the future.