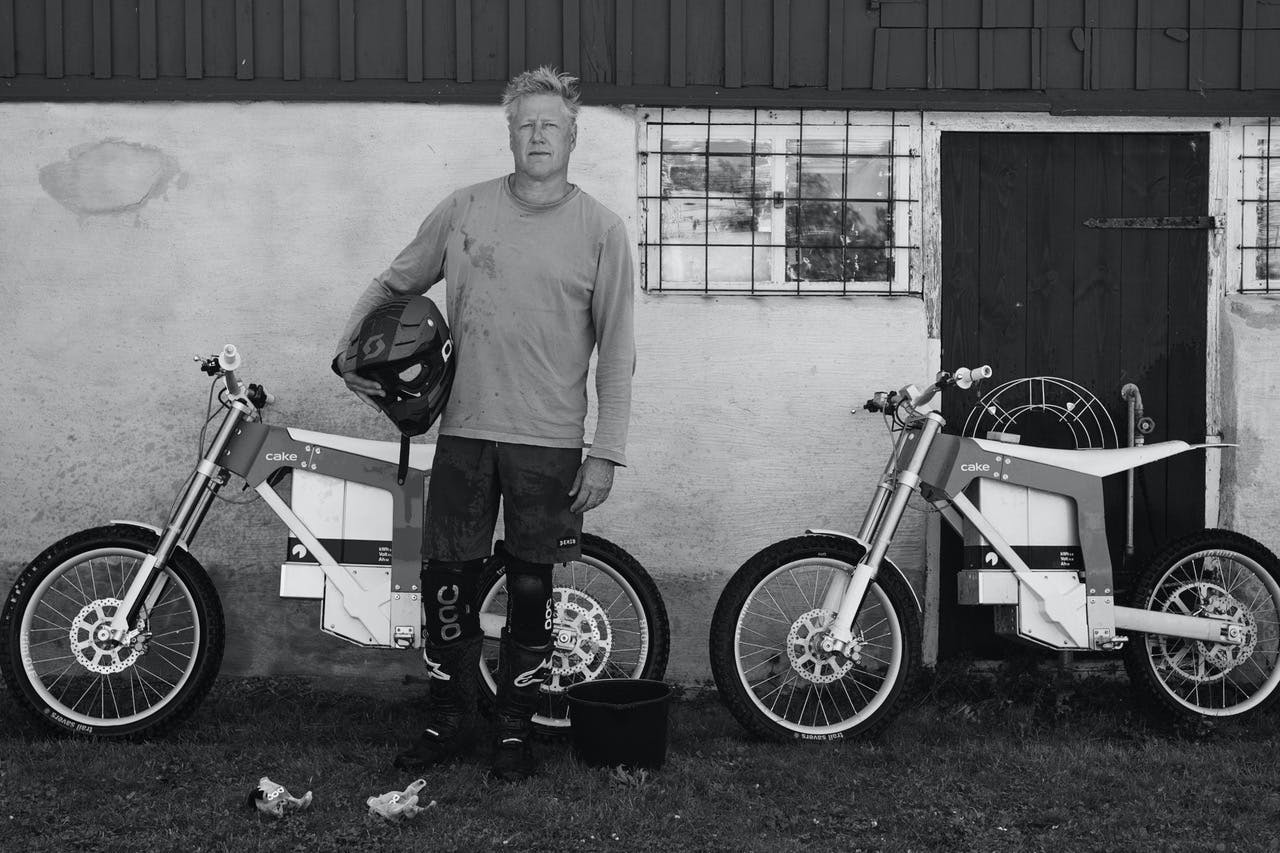 Stefan Ytterborn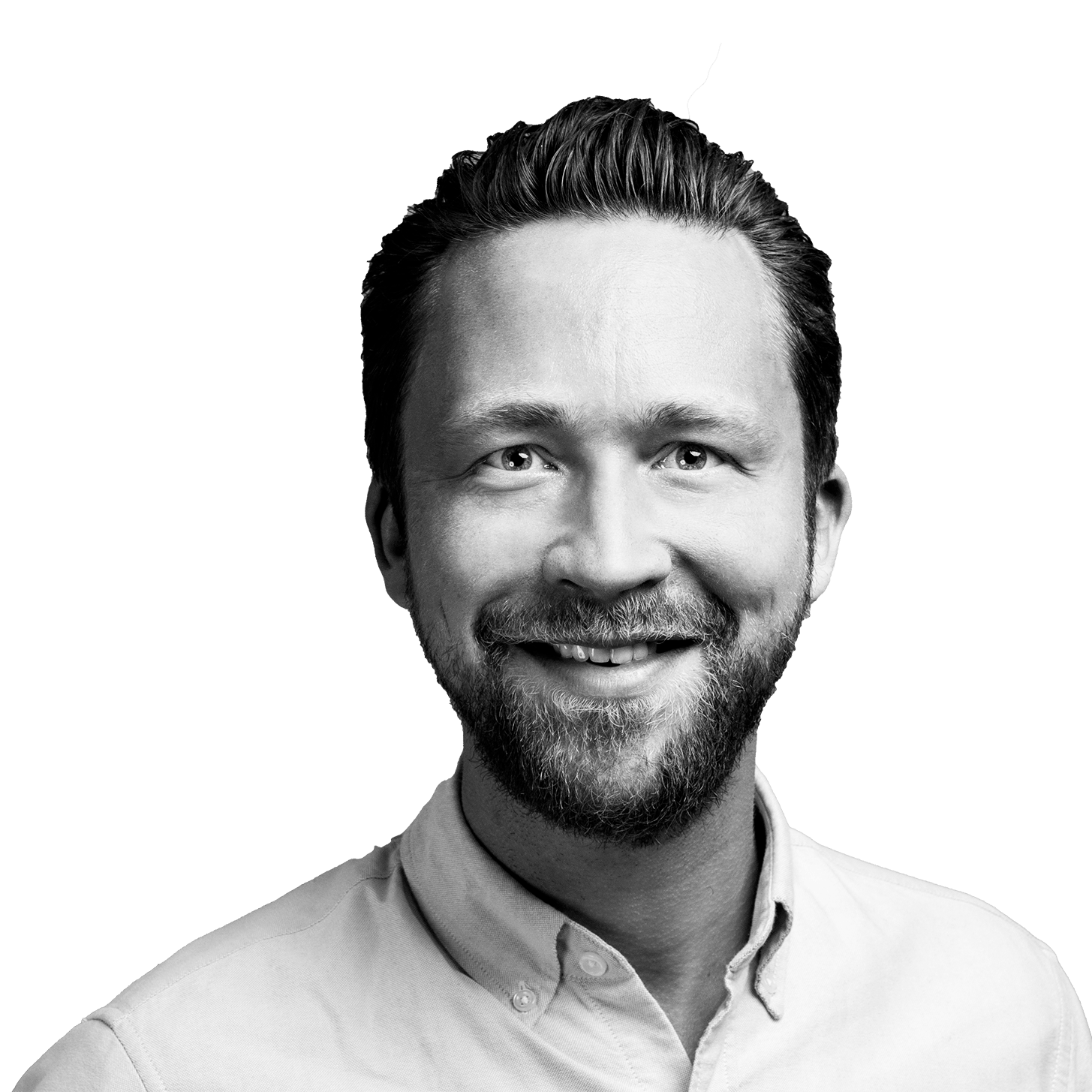 Jonathan Becker
Stefan Ytterborn founded CAKE, category-defining electric motorcycles that push the world closer to zero-emission mobility.

Based in Stockholm, Sweden, he built 7 companies including popular sport helmet and apparel manufacturer POC. In his long career, he also introduced the IKEA PS product category in an effort to re-launch Swedish design in the 90s!

We met in 2019, referred by our good friends at Creandum. Stefan's relentless drive and energy to build an electric urban mobility brand stopped in our tracks. We had to join.

What words would your enemy use to describe you?
Too optimistic. Too naive. Too much of a risk-taker.

The largest risk you took?
Starting POC. My background was in design and architecture. POC would make protective sport gear. People told me how brave I was by moving in a completely different direction. It didn't feel so for me. I was still developing products to support a certain meaning. I didn't feel I was taking a risk. It's my own personality. When I need to do something, that thing becomes a matter of survival. I have ambition for purpose, innovation, performance, and quality. If I don't implement my convictions, it kills me. Implementing keeps me going.

Something your parents told you that still influences you today
To try again and not give up. My mother was a gym teacher. She introduced my brother and me to all sorts of sports. Competition is the fun side. It's not only about winning. It's about perseverance and patience. Learning until you achieve something. Potentially my main driver, to this day.
The moment you thought your career would fall apart...
In 2008, athlete Scott Macartney was wearing one of our helmets in the Kitzbühel downhill competition. He failed the last jump, at 145 km/h. The fall was terrifying. He hit his head and his POC helmet split in two. Unconscious. My phone started ringing: Newspapers from all over the world wanted to know why the helmet we made could break. It was our second year in the World Cup circuit. Our brand was new and cocky: Lots of people wanted to see it fail. I called Scott's parents and promised a full investigation. We realized the helmet had been designed to break on high impact, to reduce the amount of energy passed. Scott had experienced forces 26x higher than what tested for. The helmet saved him. His fast, full recovery became our proof of concept. What could have ended our company accelerated us.

What's something people often misunderstand about you?
Despite working around design my whole career, I am not a designer myself.

Directing design processes is what I do. My key competence is in maintaining an understanding of things. It's never a one-man show. I liken my role to that of the orchestra conductor. It's not about mastering the violin or the trumpets. Rather, to make sure the intended kind of ambition is materialized to serve your market. I was lucky to work with some of the top designers in the world: It's very old-fashioned to look at the artist as full control of delivery. Today's society is way more complex than Renaissance's. To succeed, there are many competencies that must interact and optimize each other.

How does it influence your approach to product?
For me, sustainability passes through physical and aesthetic qualities. Achieving both engineering and design leads to extended product lifecycles. Two items that can become classics and be passed down generations. I want to build bikes that will be sold in auction houses one day. The biggest challenge our planet faces is our own pace of consumption. I don't believe customers really prefer low-quality items to throw away and buy anew.

But lack of financing options leads to faster and faster consumption.
What's something nobody tells you about being an entrepreneur?
There's this idea of overnight success. That running your own company is a run in the park. Reality: Most founders put more time and effort into what they do than the average person does. It's a job where you solve problems that never stop appearing. If you are not willing to accept it as your reality, you must get out. Enjoying it is what entrepreneurship is about.

Something you disagree with...
The exit mindset. Young business school students are taught to develop business concepts with a clear exit perspective in mind. It's not just about getting rich. To make a dent in the universe, you must be meaningful. There are other drivers but money to prioritize. I consider this a consequence of today's speed of capitalism, and it disturbs me.

When did you know you had to start CAKE?
The first time I saw an electric motorcycle. It spoke to me. I could see myself on a trail in the woods without disturbing the forest or polluting it. I tried electric motorcycles from different brands, with no intention of starting a business. I saw how electric would flip the motorcycle industry upside down, if only for its simplicity. It's akin to padel and tennis. Tennis is beautiful but complex. Everyone can play padel. With electric motorcycles, there is no clutch. No gears to change. Limited maintenance. And it meets our obligations towards planet Earth.
What were you wrong about?
At the start, I didn't have enough competence around drive trains. I was eager to launch with something super simplistic. I thought we could buy medium-quality hub motors (rear wheel) off the shelf, from China. That's what most of the industry was doing. When I started riding and training with professional off-road riders, I realized a hub motor would have killed the experience. We could do so much better. I shared with my investors these conclusions: We had to rethink the bike for a belt-drive motor. We stopped everything and postponed the launch for one year. Mistakes big and small happen all the time. As long as you realize you are more successful by making mistakes, you'll have a forward motion. That's my general philosophy.