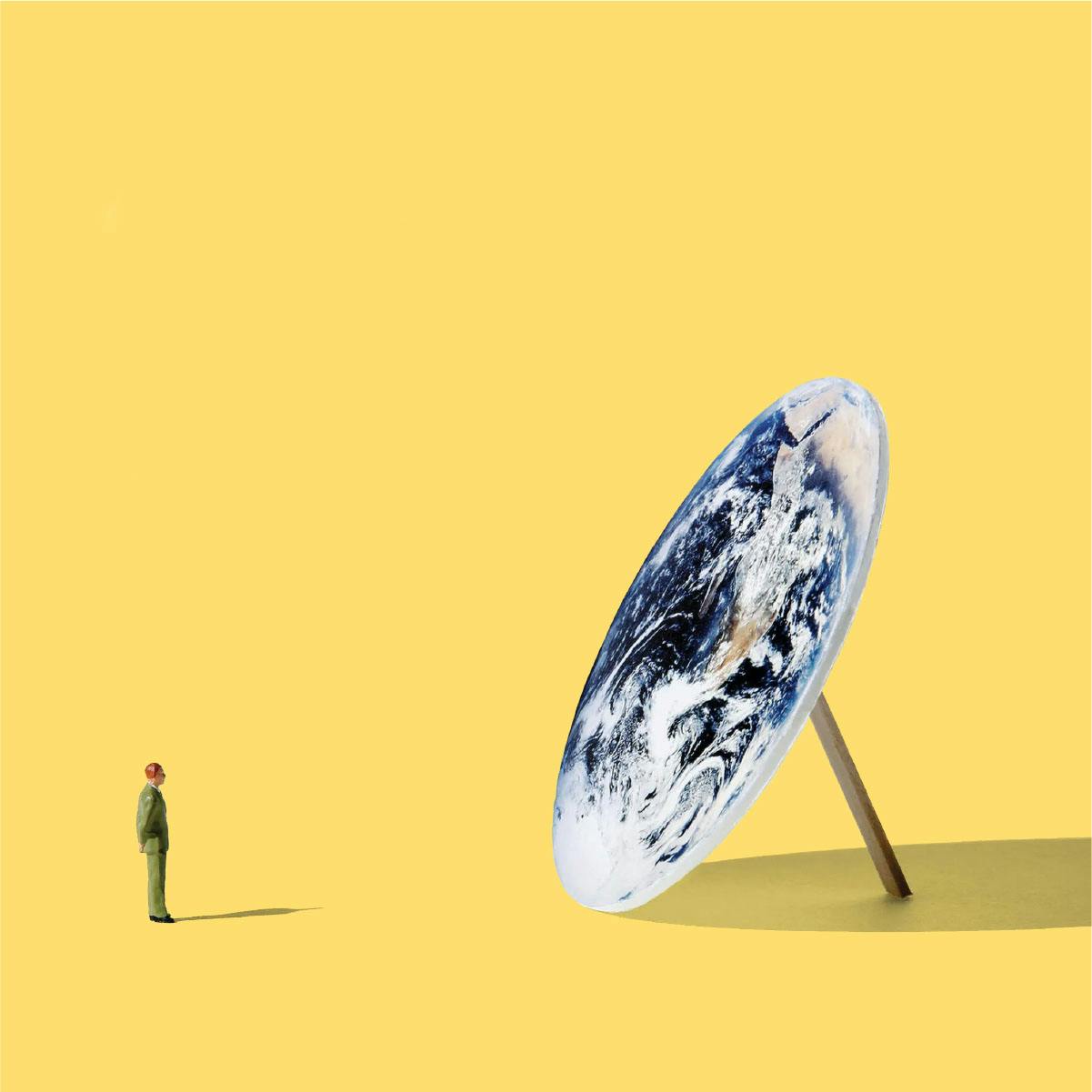 Today, we're announcing the next generation of Headline, $954M across our early-stage funds: Headline US VII, a $408M North America-focused fund based out of San Francisco; Headline EU VII, a €320M pan-Europe-focused fund based out of Berlin; and Headline Brazil III, a R$915M Latin America-focused fund based out of Sao Paulo. 
This milestone comes at a challenging moment. We're living in a post-exuberance environment where resources are finite, and we all must be deliberate with our money, time, and energy. Markets like these reward creativity, decisiveness, and the anti-sheep. Today, courage and conviction will be the most critical currencies. We know it doesn't seem to be a glamorous time to be a founder or an investor – and that's what makes us most excited to be part of it. Lasting businesses will emerge, as will lasting partnerships and friendships with aligned people.
We Don't Believe in Straight Lines
It's not widely discussed, but VCs deal with rejection in their own fundraising processes quite a lot. We know this well and we're not ashamed to admit that success didn't come overnight for us. In 2009, Headline (e.ventures at the time) was even on the Zombie VC list— Dan Primack's list of "VC Walking Dead": firms that seemed to lack the capital to stay alive! 
One of our guiding principles is "be different, together" and it took time to validate our very own approach to venture. We use our own data platforms beyond personal networks and referrals to find companies. And, we've taken a global approach to investing from the beginning–some of our earliest investments spanned from Sao Paulo to Berlin. 
I strongly believe that doubling down on our belief that it pays to be different ultimately led to our success. Along those lines is our advice to founders in this environment: slow down, muster every ounce of confidence in your mission and yourselves, and recommit to your values. Focus on the long term, and in the short term, focus only on what you can control.
As a team we can still taste the fear we experienced back in 2009. It's a flavor universally recognized by founders. We use that memory to our advantage – and our portfolio's – supporting teams through all of the rejections, highs, and lows that we recognize as prerequisites for meaningful success.
We're Continuing to Search the World for Companies That Will Change It
When we founded Headline, we wanted to use data to make it possible to support entrepreneurship around the globe, not just in Silicon Valley. We built our own sourcing system, which seeks to cut through bias to identify companies that will redefine industries regardless of background, ethnicity, gender, or location.
It's common now, but we've always sought founders outside of Silicon Valley. Not only does this make our lives more interesting, but it also increases the venture market by reaching beyond the limits of personal networks. 
Our technology also automates the non-human parts of investing, freeing us to focus on the relationships that drive our business and personal fulfillment. Our goal is to find people who are designing companies that don't yet make sense to most, and then commit to them until their vision becomes a reality the whole world can see. 
What's Next
We are beyond excited to use our new early-stage funds to partner with The Brave: those who will thrive amid uncertainty, and build the next generation of winning companies. They'll be looking up when everything around them is down; moving into the unknown while others cling to the familiar. And we can't wait to discover them wherever they are, and support them through whatever comes next.