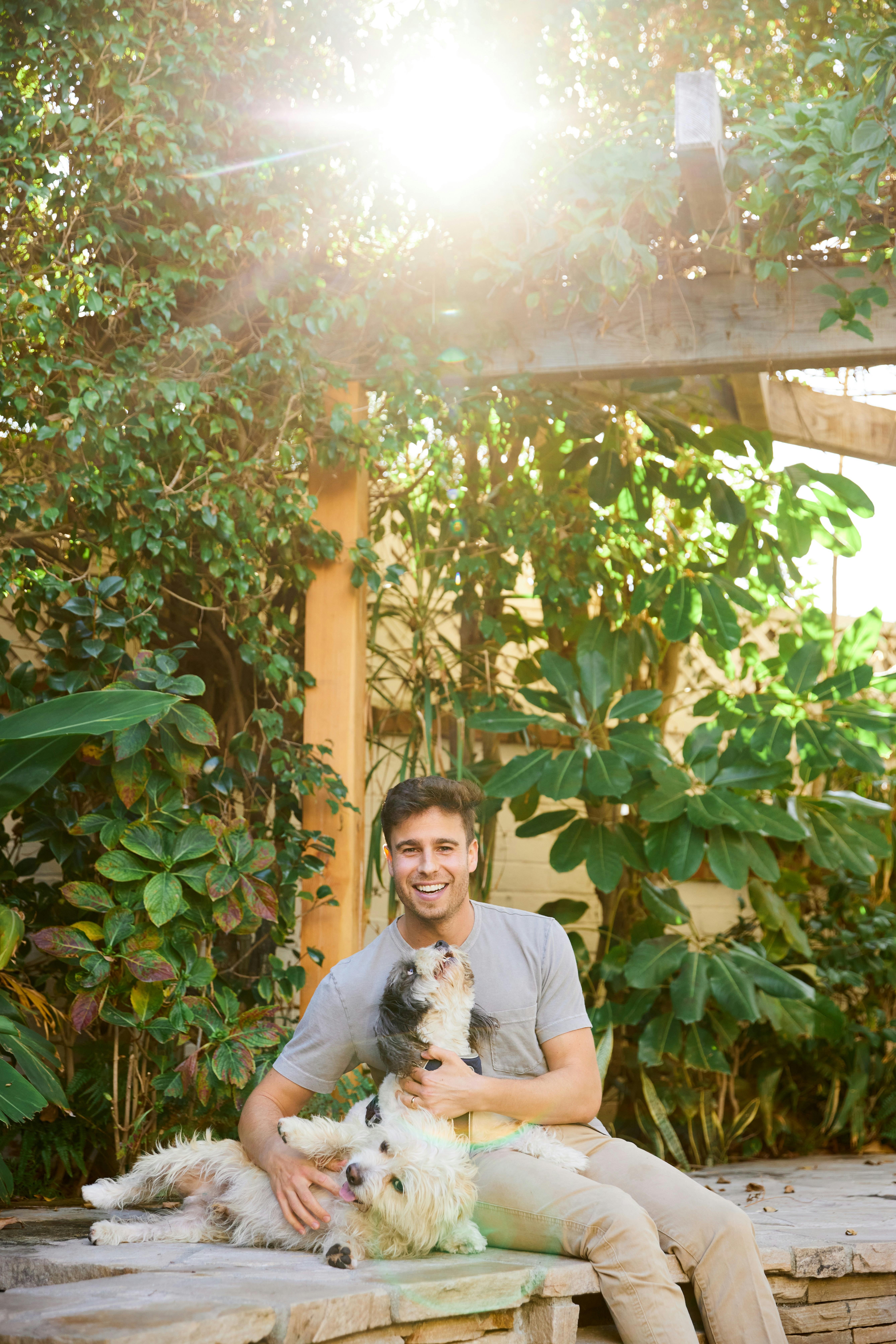 Brandon Werber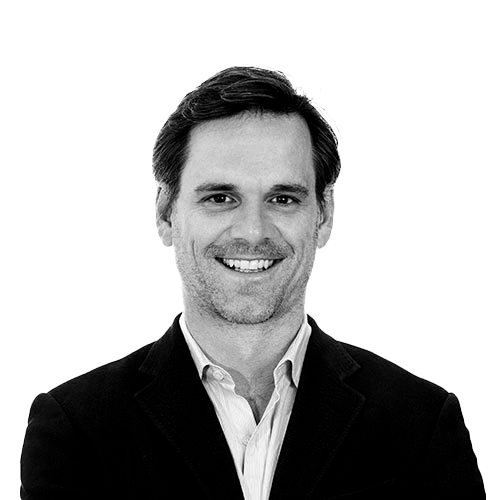 Mathias Schilling
Growing up with more than 15 cats and dogs running around at any given time, Brandon Werber affectionately calls his childhood home the "Dr. Dolittle House." "We even had a couple of rats, too," he laughed. "Nala and Ace Ventura. We absolutely loved them." 
His father took in most of the animals after they were left at his veterinarian clinic. As a child, Brandon watched his dad dedicate himself to his profession. It instilled in him a strong love of animals and desire to improve their lives.
Brandon followed in his dad's footsteps, not by becoming a vet but by working to expand access to quality pet healthcare through his startup, Airvet. He launched the company in 2018 to offer pet parents a stress-free, virtual option to connect with a licensed veterinarian 24/7. Now, Airvet caters to enterprises who want to provide pet telehealth as a benefit to their employees, embracing the future of work to include family in all its forms. Airvet is today one of the largest animal telemedicine companies in the country - more than 250,000 pet parents have used Airvet's services and over 3,000 petcare providers have partnered with the platform since its founding. 
Airvet is addressing a serious vet shortage at the same time that pet ownership is reaching record highs. More than 70% of US households have a pet, meaning the ubiquitous nature of pet ownership along with the evolving definition of family has created a pressing need for employers to reconsider how they are defining and broadening their approach to wellness and family benefits. 
After investing in Airvet's Series A in 2020, Headline recently doubled down on its support for the company by participating in the $18.2M Series B. We caught up with Brandon to discuss his journey as an entrepreneur, his mission to revolutionize petcare, and why today, more companies are recognizing the pets behind the workforce and adding Airvet as an employee benefit.
Sounds like you had a pretty unconventional upbringing. How did your experiences as a kid inspire you to found Airvet? 
It was unconventional in every sense of the word, that's for sure. I'd come home from school and a herd of animals would be waiting to greet me. I loved it. For a time, I wanted to become a vet, too—I worked at my dad's clinic every summer, hoping one day I could save animals just like him. 
But I soon realized that most people don't have the luxury of having a vet for a parent. I can just swing by my dad's place for a quick check-up if my dog is feeling sick, but most people have to do research themselves, wait in long lines, fill out paperwork, pay for an ER visit, and more. Because of backlogs, some animal hospitals are even forced to decline service when it comes to non-life threatening emergencies. It's incredibly stressful. 
Becoming a vet might've been my goal originally, but as I learned more about the industry, I thought, "Why help 50 pets a day if I could help 50,000?"
What was the eureka moment that inspired you to launch Airvet? 
I decided to launch Airvet following a stressful experience I had with my little Frenchie, Carlos. He was sniffing around our backyard and ate pieces of an Asparagus Fern—a plant that's toxic for dogs. He started vomiting profusely. At the time, my dad was out of the country so I had no way of contacting him. 
I was in panic mode. I didn't know if the situation was life-threatening, if I could handle it at home, or if it was going to cost $5,000 to go to an ER. 
Your pets are family. When they're sick, you're scared. And if you can't help them, it's the worst feeling ever. This was the first time I felt that kind of fear—my eureka moment. But I know that for many pet parents, this happens more often than it should.
Around this time, digital transformation in healthcare was starting to pick up, and the experience inspired me to explore the potential of telemedicine for pets. With just one click, pet parents can hop on a call with some of the best veterinarians in the country. And by using an affordable platform like Airvet, people won't have to choose between investing in their pet's health, paying off student debt, or going on a family vacation. Airvet was created to save pet parents valuable time and money while also helping them access top-notch veterinary care. 
Airvet's growth is impressive. Looking back, what do you think contributed most to your success? 
It's all thanks to my team. I was a solo founder, but if I could do it all over again, I would've invested even more time into building my "crew," as I like to call it. Without someone to bounce ideas off of and share the inevitable burdens with, building a company can get difficult, and lonely. Sometimes you start to question yourself. 
Now that my team is as strong as ever, it's a totally different experience. It's not just about delegating responsibilities, although that helps with productivity. It's the fact that my teammates truly believe in the company's founding purpose—and they're invested in the mission just as much as I am. We're in it together. With them, I feel bulletproof. 
More than ever, employers believe in Airvet too. What makes access to telehealth a valuable benefit for pet parents?
Pets are important family members in the vast majority of households. Companies need to take that into account when considering new benefits for employees and their families. 
There's no question that benefits offering easy access to pet care will bolster employee mental health in the long run. It's also a fact that pets, in general, improve symptoms of anxiety and depression in their owners. If companies want a productive and happy workforce, they should be investing in the health of their employees' pets, too. 
What's on the horizon?
We're here to fulfill an unmet need. Animal hospitals are understaffed, vets are overworked, and pets require fundamental healthcare that shouldn't come with an atrocious price tag. Our goal is to provide affordable, accessible care for pets of every kind. 
In the near future, we want Airvet to become the go-to online destination for all things pet health. Whether that's picking up medication, scheduling virtual visits, looking at lab results, or even connecting with other pet parents in the Airvet community, we want people to rely on us for support in critical circumstances. This new capital enables us to invest in scaling and expanding our service offerings within and beyond telehealth, to help us become a single solution for enterprise-grade pet services.
Photo credit: Emily Dulla