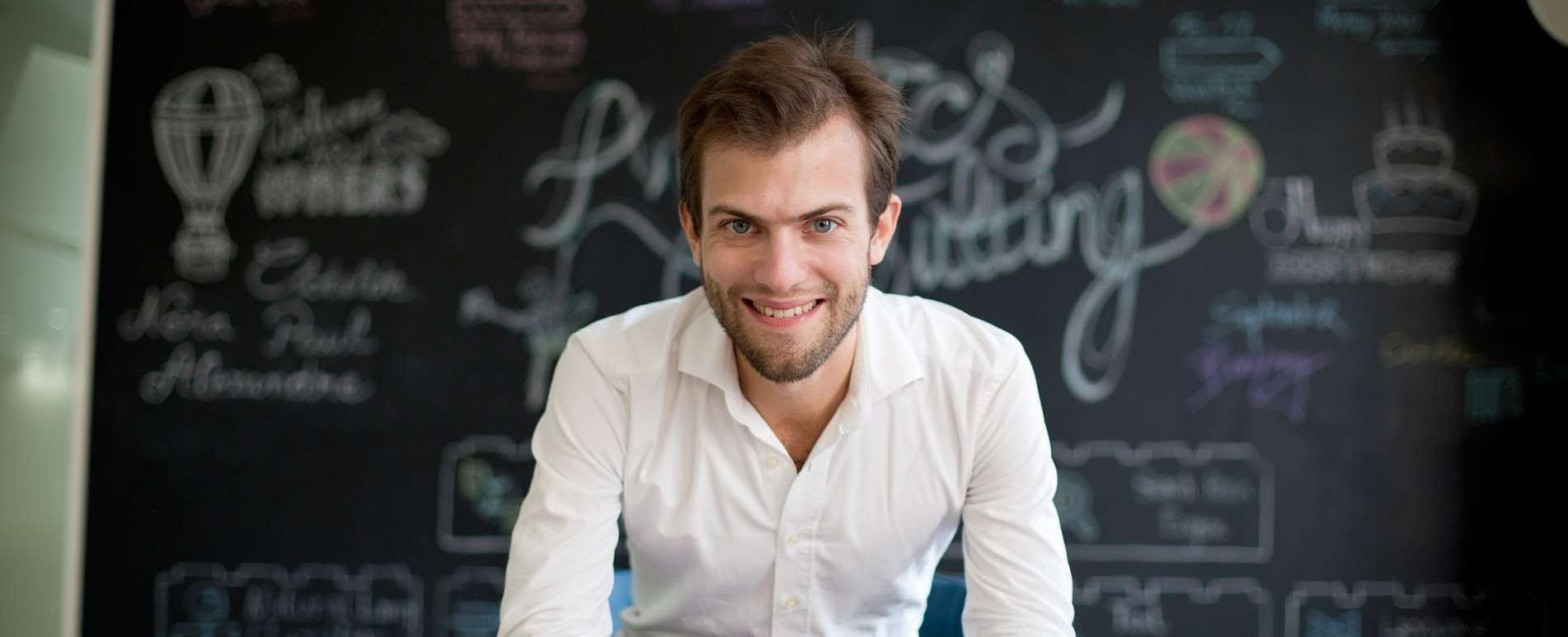 Edouard D'Archimbaud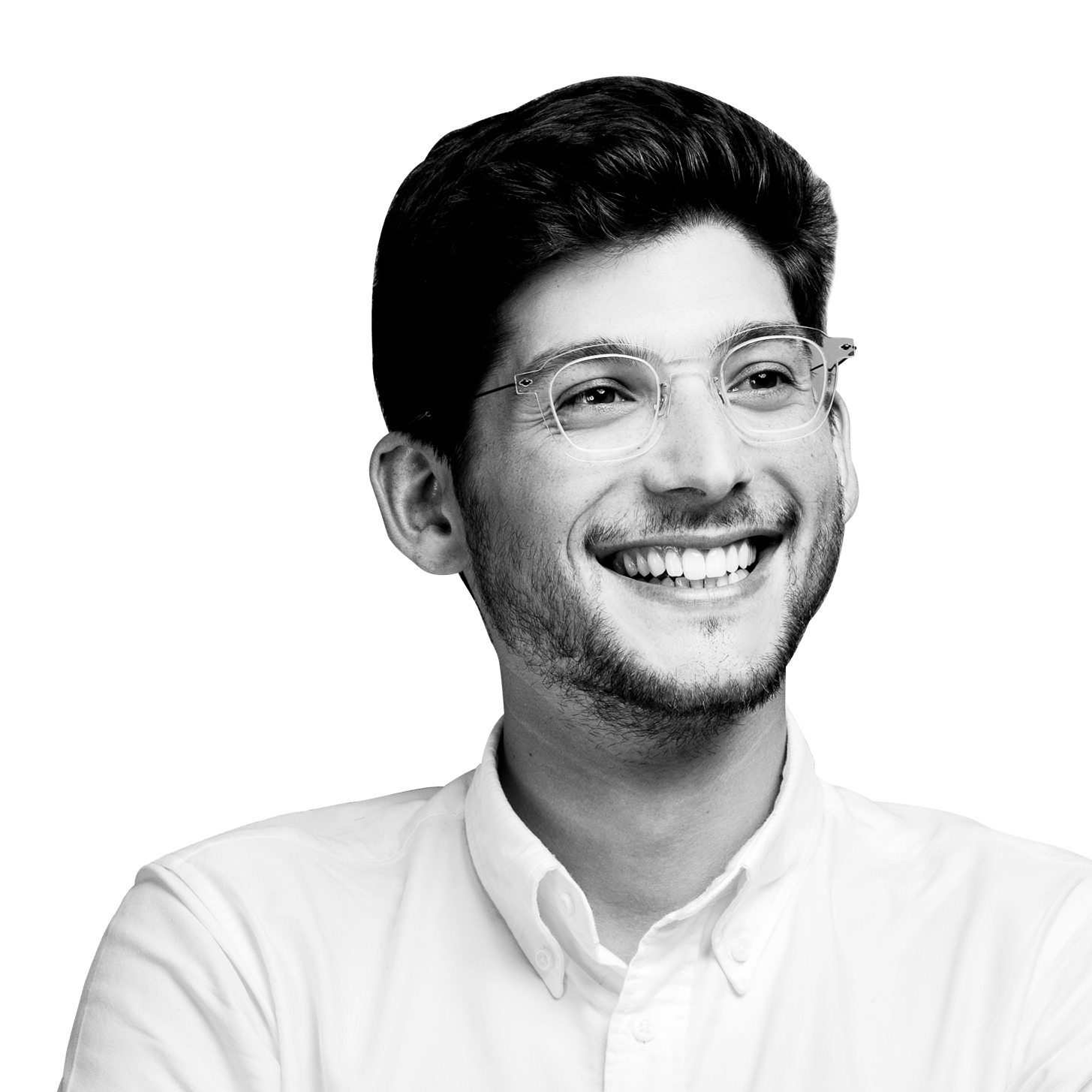 Jonathan Userovici
Paris-based Edouard is the CTO and co-founder of Kili Technology, fresh from its $25M Series A round.
The company takes its customers' raw, unstructured information (anything from contracts, emails, medical images, video, conversations) and transforms it into high-quality, annotated data to train AI models. The technology is accelerating the development of AI projects and, by extension, real-world AI applications. In the future, AI will be part of every business, and Kili will make it possible. 
The minute we met cofounders Edouard and François-Xavier – and saw the speed and quality of their product – we knew we wanted in. 

Let's start with the hard things. What was the most challenging moment in your career?
Right at the beginning! I graduated with a degree in machine learning in 2008. Not a popular subject at the time: Everyone in my year would go for a finance career. By chance, I found an internship at Lehman Brothers' (a financial services firm) London office: Algorithmic trading, machine learning applied to stocks. I enjoyed it: It felt like a competition among the team, with the market as our feedback. They hired me full-time. 
On my first day, September 15, 2008, Lehman Brothers declared insolvency.

What a start...
I had arrived in London with the Eurostar, on a Sunday evening. When I visited the office the morning after, the building was surrounded by journalists and police. An ambulance was there. I found out about our bankruptcy from a copy of the Financial Times in the entrance lobby. I had no money, no job, and would compete for one with some 25,000 people who were also laid off. I returned to France. Being a networker saved me.

How do you move from Lehman going bust to founding Kili?
After working for a small hedge fund, I spent three years building the AI Lab of BNP Paribas (a French international banking group). Our team would equip the bank with the tools to process unstructured data, starting from scratch. To explain what AI could do, we had to constantly source use cases: Text and image classification, object detection. We created our own annotation tools. But BNP didn't understand itself as a tech company like Goldman Sachs (an American investment bank and financial services company) did. There were limits in what I could propose. I wanted to do more.
When did you know you had a co-founder in François-Xavier?
François-Xavier and I had a short co-founding stint in 2009. A SaaS product. We achieved sales on the proof-of-concept, but it was too early. Leaving BNP, my former boss suggested I start something with someone in her network. But I knew it had to be François-Xavier: He's a great CEO, I'm a consistent tech guy. We are complementary. 

What's something the two of you were completely wrong about?
When we started, we wanted to provide an open-source AI cloud you could install on-premise. It was early and too broad. You want to start narrow and be a leader of that market. It's like Operation Overlord (the codename for the Battle of Normandy in WWII). The Allies concentrated their forces on a handful of beaches, not on the entire French coast. Napoleon would do the same, overwhelming the enemy by grouping his cannon batteries and focusing their fire. The same goes for early Product Management: you need to identify those small spots where you concentrate all your thoughts.

What's something you recommend to other founders?
Self-finance for as long as possible. If necessary, keep yourself afloat by consulting.
We did that for the first two years of Kili, then closed the first round in a month. Guy Kawasaki advocates for this in "The Art of the Start" book. We vouch for it.

What amazes you about your product?
The diversity of use cases. True to our roots, Kili is used by clients in the banking industry, but also by  the healthcare industry for cancer screening and detection. Michelin (a tire manufacturing company) leverages it to detect production defects; Carrefour (a retailer) to improve the in-shop experience. There's a sense of wonder in seeing it used to improve the quality of chatbots!
What's a family tradition that influences you to this day?
Myself included, three generations of my family have graduated from the École Polytechnique. It's one of France's most prestigious universities. This heritage inspired me without words. I reflect often on what we were told in preparatory class: Success is 20% inspiration and 80% perspiration (sweat). When I was young, I preferred to play with Lego than with Playmobil. I like to build things more than I enjoy using them. For me, accomplishment comes with work.


If you were asked to write a book tomorrow, what would it be about?
It'd be on all things that can go wrong as a CTO. On all the bad decisions you can make. How to handle tech debt. On how to onboard offshore teams. On how to get certified. There's a lot of information in communities like Reddit and Stack Overflow. But only a few structured resources about it, unlike with CEOs topics.

Tell us a secret. What's something few people know about you?
I get emotional visiting the Musée national de la Marine (Paris' National Navy Museum). When I was a kid, I'd spend lots of time building model boats from scratch. It taught me patience, detail, rigour. I grew up loving all sorts of water sports, like kitesurfing. My son is 10 months old now. Every Sunday, there is a boat race at the Bois de Boulogne (a large public park in Paris). We love watching them together.
What's next for Kili?
Our sector moves fast. We started with data annotation. We became a data training platform. We'll continue moving upstream and towards deploying deep learning models without having to write code. We want to massively democratize advanced machine learning.