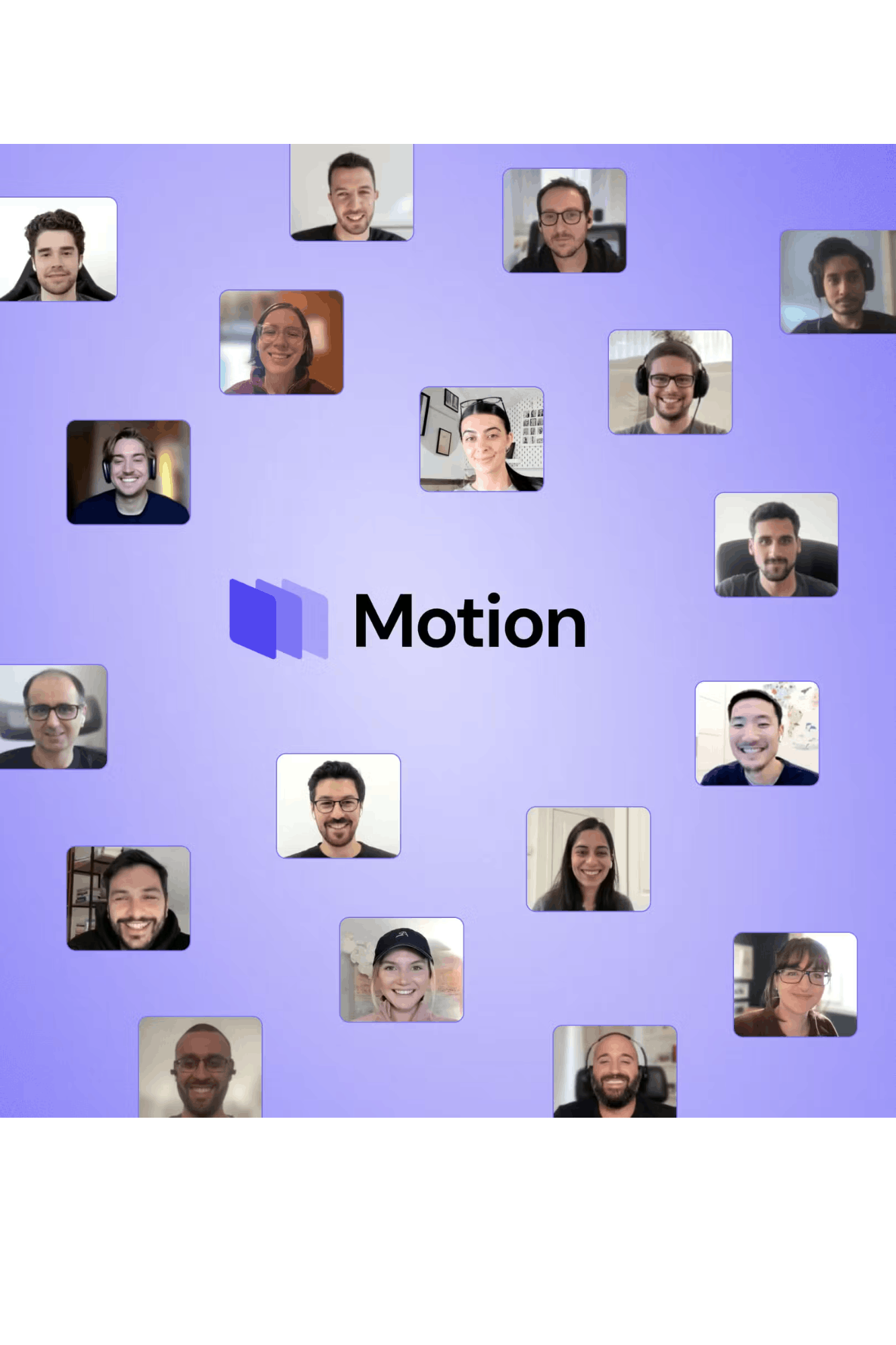 Creative content is increasingly one of the most important drivers of a brand's success — a trend we've discussed at Headline - and the key differentiator for brands on social media and the internet at large. Designers have a vital and difficult job: get people to stop scrolling. This means the content they produce must be visually striking, feel authentic and target audiences precisely. 
Despite being the voice of the brand, creative teams often lack a voice in the boardroom. They're considered an outsourced agency rather than empowered decision makers. A big reason: creative designers and strategists typically rely on information about the performance of their designs to be passed on from their growth team, rather than having access to the data themselves. This can result in slower-than-necessary iteration — or even worse, wasted dollars on poorly performing assets.
As former operators ourselves, we've seen this dynamic first-hand working in the creative space: Nikki as the founder of several companies within the beauty and lifestyle industries, and Taylor while running a creative team at a direct-to-consumer kids' apparel brand. 
That's why we are both thrilled to invest in a completely new category of software: Motion, an analytics tool empowering creatives with data about their content performance across digital advertising channels that is made for the way creatives think. Our team at Headline is leading Motion's $6 million seed round investment alongside Sugar Capital, Abstract Ventures and Habitat Partners (Red Antler).
Founded in 2021 by Reza Khadjavi (CEO), Alexander Sloan (CTO), and David Berglas, Motion is quickly gaining loyal customers who have long awaited a tool that finally puts the power of data into creatives' hands and empowers them to do their best work. 
A Creative Tool Built For Creatives
Before building Motion, founders Reza, David, and Alexander had witnessed how creative processes often lagged behind the speed required in today's landscape. 
The trio founded a company in 2015 called Shoelace, a tech-enabled growth agency based in Toronto that came out of 500 Startups, where they realized how desperately creative teams needed a visual-first tool to analyze performance in real-time. Their direct experience growing brands prepared them to build a tool that seamlessly integrated into creative teams' workflows, sowing the seeds of what eventually would become Motion.
Reza excels at surrounding himself with strong operators and building community, especially in the DTC ecosystem. As part of those efforts, Motion hosted its first Creative Strategy Summit on September 14, 2022, which included the largest online gathering of creative strategists. The event held dedicated trainings and interactive panels on creating scroll-stopping ads, improving influencer marketing strategies, increasing spend efficiency, and more. 
Motion Modernizes The Creative Process
The platform is truly made for the way creatives think, showing ad performance through easily digestible graphs, color coding, as well as imagery and video playable directly in Motion. These features make it easy to see how various creative is performing by product, market, ad copy, platform, and other factors. 
That's why we've heard from strategists and designers who have quickly adapted Motion as a daily tool that it's something they can't live without. 
"Quite quickly, I knew this was what we'd been looking for, because it's so visualized and creative-friendly," says Audrey Madden, creative strategist at nutrition brand Huel. "You can see comparative reports easily in pictures and graphs, and it has really empowered the whole team."
Customer evangelism will only grow as Motion offers more ways to become a central hub of all creative strategy, including ways to integrate workflow and task management tools. Currently, Motion integrates into Facebook, Instagram, YouTube and TikTok, and the company has plans to expand to all places where visual content lives on the web. 
Motion would have been a lifesaver for both of us in our previous roles. When Nikki founded Darby Smart, a platform used by creators to produce videos on beauty, home decor and DIY, she saw how critical creative was to the success of the videos on the platform and how giving back data about creative to creators led to their ultimate success. The startup was eventually acquired by Grove Collaborative, where she went on to launch Grove Beauty and two other beauty brands. She saw that the main lever to a brands success was quickly launching and iterating on creative and by bringing designers closer to the data they saw instant gains, but couldn't understand why designers were so far away from the performance marketing team.
At Rockets of Awesome, Taylor spent hours trying to improve the speed of the creative process by running faster sprints but still struggled to effectively show performance metrics to designers in a visual way aside from creating slide decks every few weeks.
In the first year in business, Motion saw impressive growth and strong net revenue retention. And in just the last year, Motion has seen 400% revenue growth and currently has over 300 customers including Vuori, Ridge, Jones Road Beauty, Hexclad, and Caraway. The company currently offers tiered pricing for individual accounts, two member accounts and business accounts, with plans to develop a suite of tools aimed at improving the entire Creative Strategy workflow. 
Motion is fueling a future where creative teams are no longer siloed from the rest of the business, nor struggle through long revision processes. Instead, Motion is empowering creatives to have ownership over their data to prove their value in an organization, and improve the creative process in a way that has never been possible before.