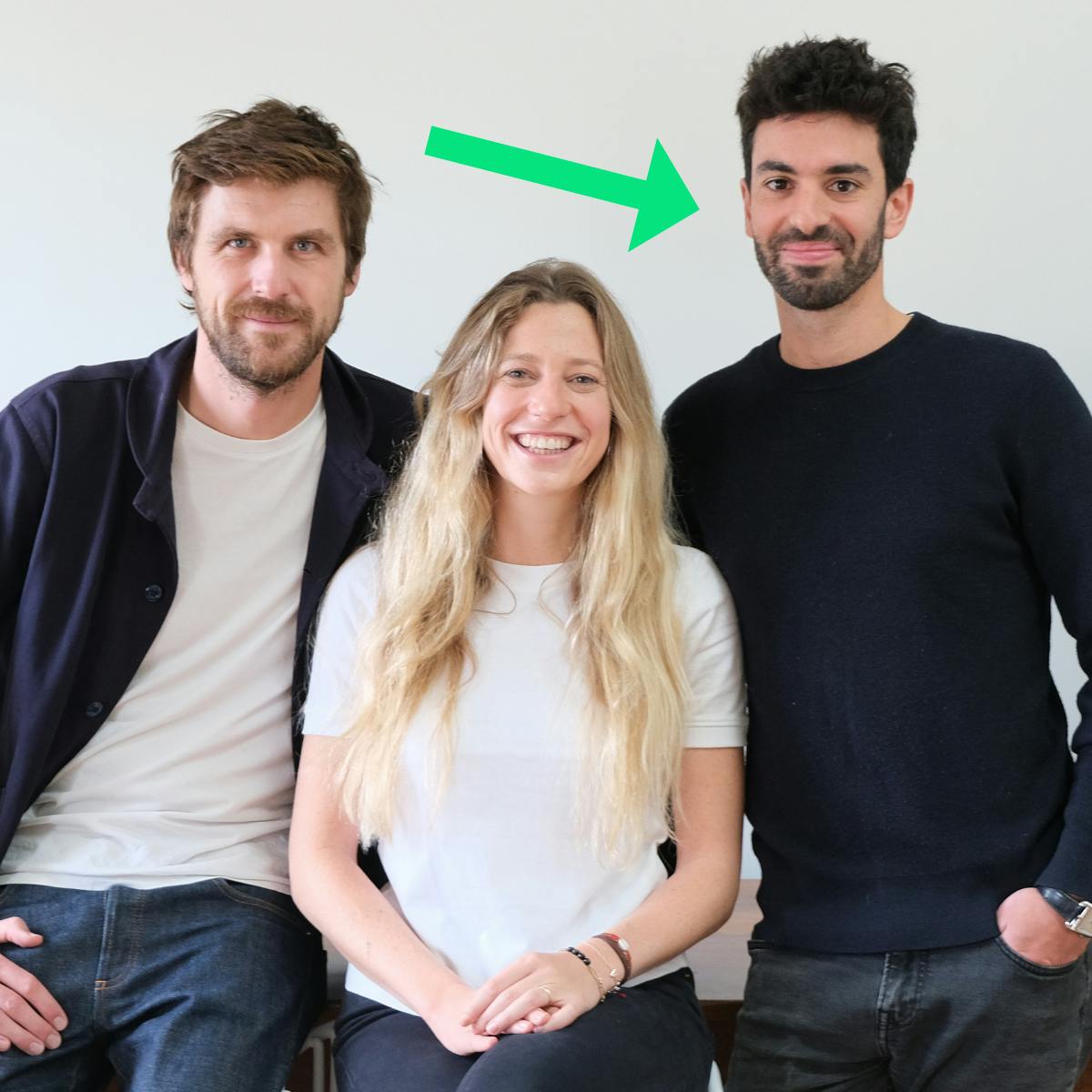 Jordane Giuly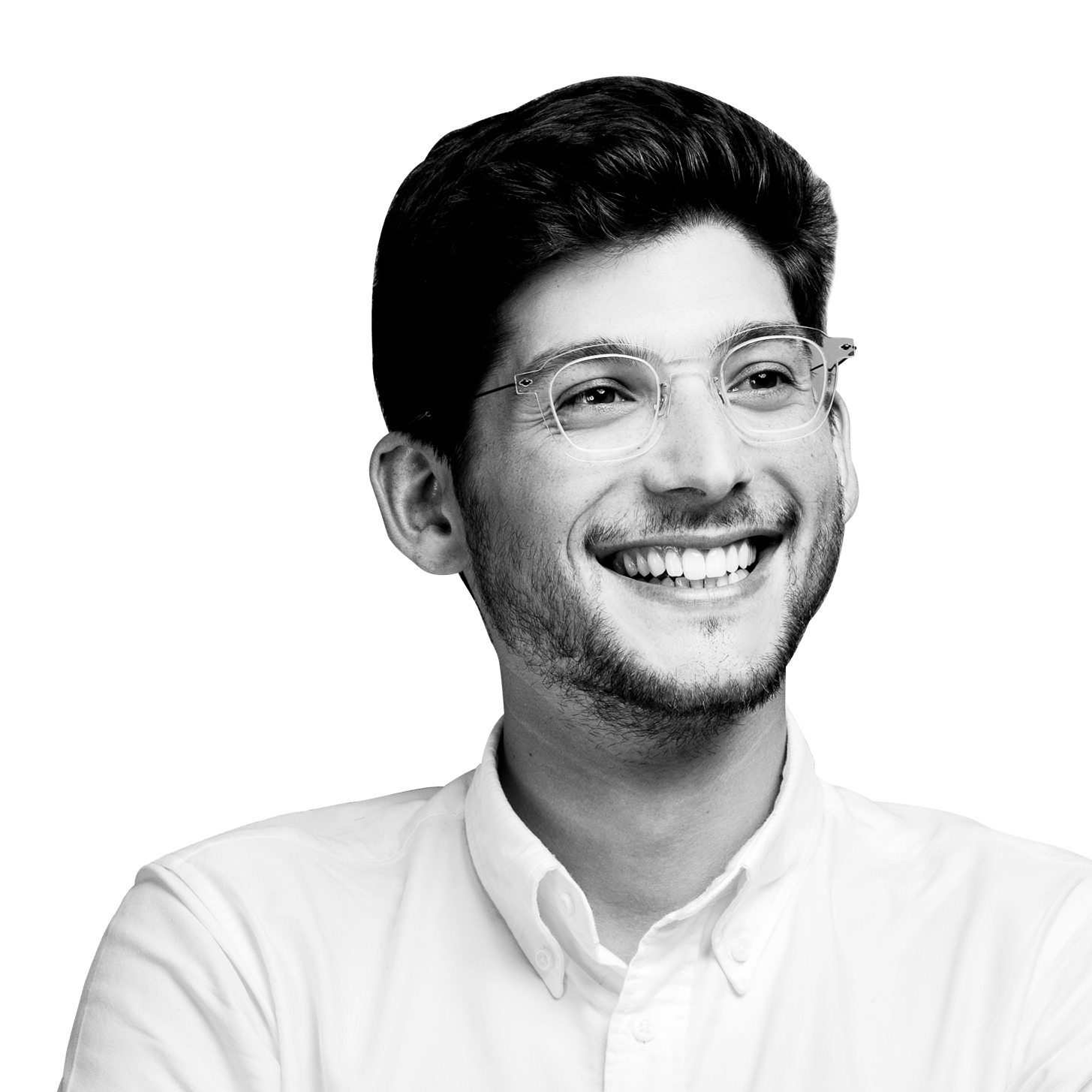 Jonathan Userovici
Jordane Giuly is the co-founder of Defacto, an embedded B2B lending platform. Built with a "Capital by API" mindset, Paris-based Defacto allows companies to receive financing instantly, an antidote to the up to 4 months of processing time of traditional banking. A third-time founder, Jordane has previously built Spendesk, an all-in-one spend management solution that recently passed the billion-dollar valuation threshold and an unsuccessful first attempt that changed his mindset. After a Seed round led by Headline, Defacto announces today a $15M Series A round led by Northzone and an increased lending capacity of €400M annualized. Jordane speaks gently and jokes often, in the clear, optimistic, language of great product managers.

What is one early learning that shaped you?

To have fun. In a sense, my parents were my first business mentors. Both of them are entrepreneurs, and they started their company together over 26 years ago. Banking software for small banks: FinTech before the concept existed. They taught me about the importance of fun: When you work, you need to enjoy it. The moment you get bored is also the moment you become inefficient. With my co-founders Morgan (O'hana) and Marc-Henri (Gires), we have a routine where we ask each other: "Are we spending 80% of our time on things we enjoy?" If the answer is no, then it might be time to reshuffle our roles. Or to hire others who will enjoy those specific tasks.

How often do you run this exercise?

Once a quarter, monthly if necessary. As our company scales, our roles change often. So it's extremely important that we enjoy ourselves in what we do, and communicate it transparently if we don't. Making sure we enjoy our work is the only way to make sure we have the energy to carry out the tasks ahead.
When did you understand you were no longer enjoying your role at Spendesk?

In late 2019. Spendesk had passed the 150 employees mark. From three to one-hundred-and-fifty in three years. With the Series B round, it was all about scaling. It's super exciting. But back then I realized I was more of a scrappy builder than an organizer. I thought my impact would decrease over time. It's important to be transparent with your doubts. My co-founders understood me and we made sure all the operational tasks I was in charge of were covered by the time I left the company, just around the 200 employees mark. We left super amicably.

Yet, your former co-founder Rod (Ardant) is one of your first investors at Defacto. How did that go?
He was the first FinTech investor I sought. It was natural for me to think of him, and natural for him to invest. We believe in one another, whether it's a co-founding or an investor relationship. Since leaving Spendesk, we never stopped being in touch. Both professionally and personally. I called him as usual, but with a concrete ask. It was a fast decision for both.

You have fundraised for three different companies by now. What have you learned?
That is a tough exercise. You have to create momentum, negotiate, and close the deal. It's a lot of back and forth and you never know what is going to happen. And that selecting your initial cap table is more about finding smart money than finding money in the first place. We could have waited 3-6 months more before raising Defacto's pre-seed. But we wanted long-term partners like Headline and GFC on board. The right investors can be a tremendous help. But after raising you need to know how to leverage them by being proactive with asks and intro requests. You want to stay top of mind with everyone.

What's in your stack of self hacks to keep sane?
No meetings in the morning: They drain my energy. If I work on weekends, it's reading and long-term thinking. Not for execution tasks.
And I try to stop working every day at 7.30 pm: I am not a machine. My goal is to arrive before my baby daughter goes to sleep. What's the point of working if you don't get to see the people you love? Her bedtime is my hard stop. I organize myself around it: This is my routine. And it requires discipline. Eventually, you come to understand that as a founder, your work is never over. Every minute you don't work is a minute you give away to your competition. It never ends, and it can only work if you give yourself both deadlines and boundaries.
Did you ever experience burnout?

Never. I attribute avoiding it to two elements: Having examples and reading about them. My parents are an example. They had a cool, successful company but would be home by 8 pm. A good reading to start from is the book "Rework" by the founder of Basecamp. It shows you that you don't need to go crazy at work to call it a job well done. You are not a surgeon, nothing is truly urgent 99% of the time. You have to remind yourself that you have the right to have a work and life balance.
What's a pitch you still cringe about?

The ones of my first company, Rebble. My friend and I, both engineers, had just finished school. It was 2013: paper-only newspapers were in their last days, online-only publications in their early ones. We tried to develop a marketplace of contributions and contributors, a stock exchange for articles. We were so overconfident that we believed we didn't need a business model. If Facebook and Twitter didn't have one when they started, why should we? Let's just say those pitches presented some big loopholes.

You must have felt pretty crushed afterward. How did you get over it?
Between Rebble and Spendesk, I was the first product manager at Coorpacademy, an EdTech company based in Paris. I learned a ton from the co-founders, who are serial entrepreneurs. It gave me maturity and humility. A failure can hurt your self-confidence. So you need to do something that rebuilds your set of assumptions about what being a good entrepreneur means. And being overconfident isn't one of them.
What's something that nobody tells you about being an entrepreneur?
At the very beginning, it's almost a ping-pong with your customers. Your friends might find your ideas ridiculous.  You might have erratic days. Your people might have to work around you. You might feel lonely. Most importantly: you need to be selective with the feedback you receive. You start the company with a bunch of hypotheses, like "B2B financing is broken". You interview all sorts of industry experts: If you listened to all of them, you would ultimately build nothing. Things are always complicated. There is always the argument that Google, Amazon, or somebody else can do it. You must keep everything in mind but make your pick. The real answer always comes from the market.
Continuing on this: What's a misconception in product management?
That you are not done the moment your product goes live. You are done when people are buying your product. And product marketing is what connects the two points in time. 
You talk with customers, understand their problems, try to model them, come up with a solution, work with the engineers to deliver it, test it..and you think you are done. Wrong. Now you have to train your salespeople to sell that feature, make sure your users come across and understand it, and understand how to package it. 
At Spendesk, we started thinking about this role when the team was perhaps 20 people.  I think Spendesk started to really take off when we understood this and started having more product marketing resources.
Defacto reaches its series A with a purposely small team of fewer than 15 employees. What's your experience with hiring?
Hiring is as much of a long-term play as it is an everyday routine. A good hiring pipeline means that you are sourcing and contacting candidates on a daily basis. Working in batches where you focus 100% on hiring only creates shocks and waves but never pays off. You need to be constantly asking for intros and meeting candidates for coffee. Maybe someone you think is great is not actively looking now, but they might be in one or two years. That's the long-term part: You need to be yourself and kind, and keep in mind you might work with everyone eventually.

What's a small change that made a big difference?

Understanding that you don't have to focus only on the big things with zero-to-one potential. If you improve by 1% something you do 1000 times a day, then it's a good return on investment. It's good to be aware and work on the small things that take tiny bits of your time and energy every day. Using the Superhuman email client was too much for me, but I taught myself to use Gmail automation instead.
Big question last: How do you frame Defacto within the industry?
Finance will continue to be more real-time, cross-border, and context-based. Personally, I don't believe mankind should pursue growth for growth's sake, but rather for efficiency. Historically, finance has been about creating credit that value creation could redeem. In the 80s we started associating it more with capital markets and derivative products that eventually became much bigger than the initial underlying assets. We started losing sight. To me, finance's purpose is to allow real businesses to stay afloat and grow. We created Defacto as an API-first infrastructure that allows credit to be delivered efficiently and instantly. To achieve the best possible cash efficiency and make sure every B2B transaction has a good impact on the real economy.