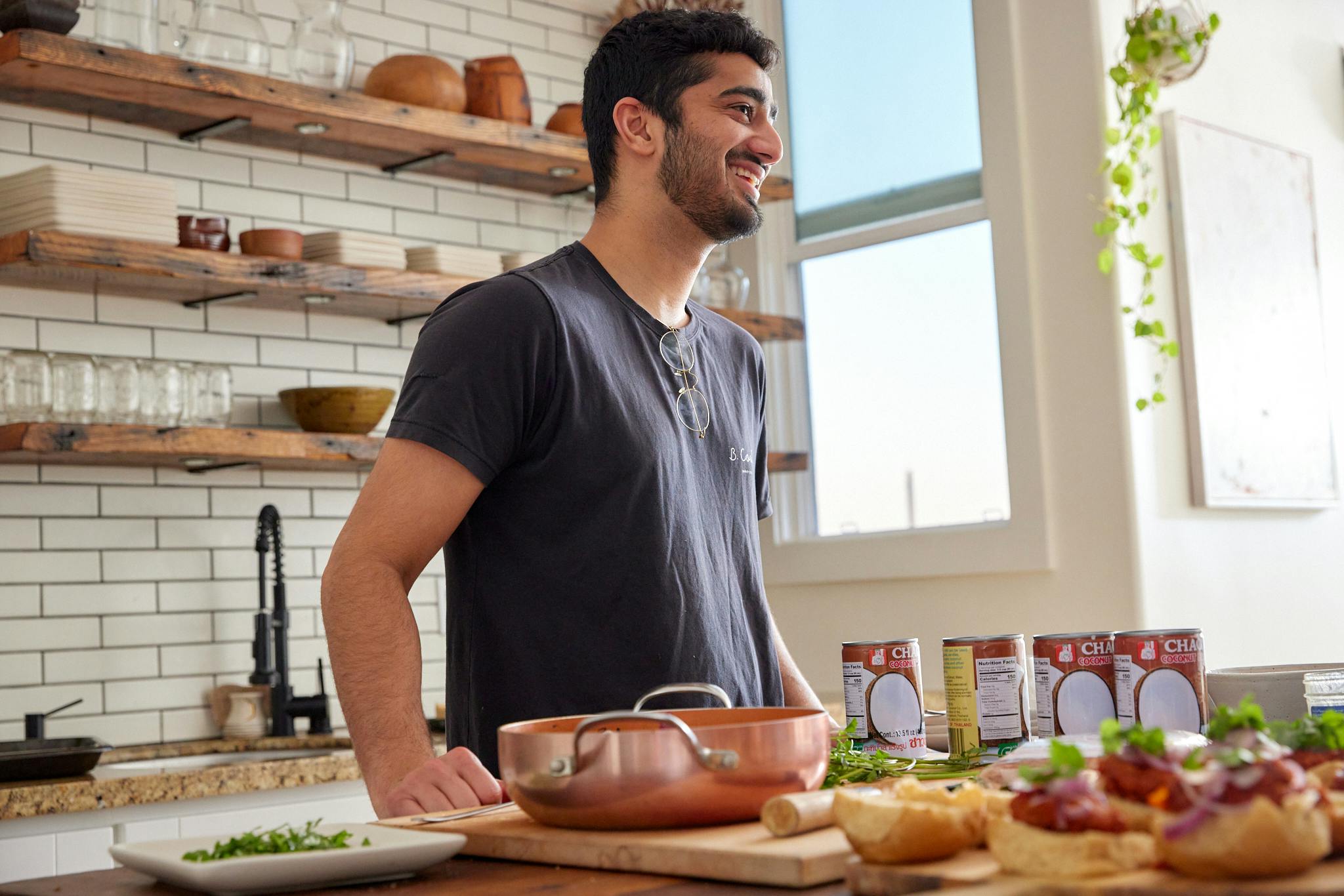 Shane Hegde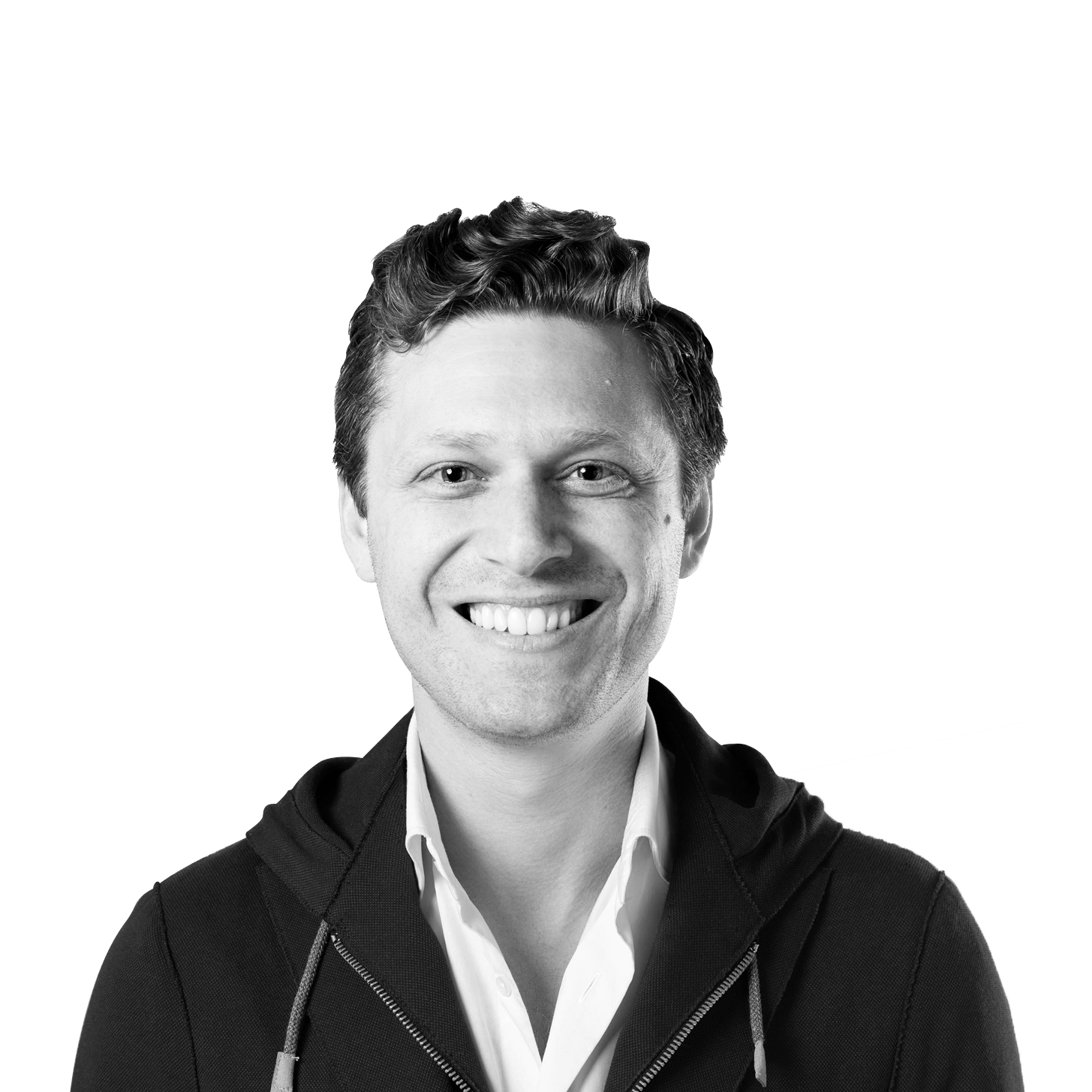 Jett Fein
When it comes to decisions in business or the kitchen, Shane Hegde honors the creative process. 
"Whether you're cooking or starting a company, you have to wing it," he explains. "I'm not following a recipe. You're going to make a million mistakes, and they don't matter."  
Shane anchors that go-with-the-flow philosophy in his role as CEO and Co-Founder of Air, a centralized, digital workspace he built with former college roommate and best friend Tyler Strand. They developed Air. for marketing and creative teams to find, approve, and share content more easily –– recognizing that as companies across industries increasingly rely on compelling storytelling, teams need more organized systems to unlock creativity. 
We got in the kitchen with Shane as he cooked Butter Chicken Sandwiches and Kori Rotti, his favorite comfort foods from his home city of Mangalore, India. We discussed how he strikes a balance between driving organizational growth while enjoying the process – and the essential spices for flawless Indian cooking. 
You just pursued a trending method of fundraising via Operator Angels. Could you tell us about that process, and why you made that decision? 
We decided it would be great to pull together cash from folks who could teach us about our business and where it should go next. I think collectively across all of our fundraising we raised from 100 former CMOs, creative directors, and brand founders. Think: AllBirds, Harry's, HubSpot, and SweetGreen, they're all now investors in Air.
I think what's really difficult is acknowledging the fact that I'm not the customer. I've never been a marketer. I've never had a marketing job. So, how do I build a product and a company that intimately understands what these people need? We could have tried to fake it, but the way we approached it was by bringing operators on as partners who provide real mentorship for myself and the team. 
How do you successfully leverage a skill set of 100 experts? 
I effectively got them to sign on for an hour every month. In that hour we can say, "Hey, you're a CMO of HubSpot, our Head of Marketing would love some perspective on how we're thinking about our performance marketing." Because, what am I, Shane, going to teach our head of marketing? It's about being able to fill the gaps in my own knowledge.
You and Tyler were friends first – what's your secret to co-founder harmony?
Tyler and I are spoiled as co-founders because we have a pre-existing relationship. We never put this company before our friendship. We legitimately just like hanging out with each other. We take the same approach in our 1:1s, I don't know if it's intentional or not, but we keep them unstructured by design. We have a natural rapport so we always end up just picking up where we left off.
How does your co-founder relationship influence Air's company culture? 
For better or worse, our company is obsessed with this idea of really enjoying the journey. And I think that stems from our relationship. We laugh because we always say, "I don't know what else I'd rather be doing with my life and hanging out with one of my best friends." He's not here, so I can say all these nice things.
What's something you're trying to learn and why? 
I've been trying to get my team to work the way I do. And now I am trying to understand how others work and mold my management style. My most important meetings of the week are one-on-ones. Now, I do a one hour call with my reports, and we structure deep docs on what's going well, what's not, where we want to improve. They give me feedback, too. 
I do all six on Friday; it's my favorite way to end the week. 
You've mentioned before that you believe every company will be a media company. What do you mean by that? 
Regardless of industry, I think it's really important to get out and tell the story about your business. The way that companies do that today is with content. You can do that with images and videos, newsletters and blogs. If we're going to keep living in this omni-channel world where there's a bunch of these channels that need content, then you have to be really thoughtful about the content that you create and how you distribute it. 
That's a media company. A media company specializes in storytelling through different channels. And at the end of the day, I think you can judge businesses by both what they're selling and how they're selling it. And yes, every business is not selling content, but how they're selling their services and their products is through content. And so, if that's going to happen, then people need the right infrastructure to be able to actually support that work.
Meanwhile, you're elbow-deep in spices right now! Tell us what we're having!
Anytime my mom comes back from India, she brings back packets of this spice from our hometown. You can't make this dish (Kori Rotti) without it. It's a staple Mangalorean dish, which is where we're from in South India. 
Can we convince you to share these recipes with us?
You lick it, throw some coconut milk in, and you figure it out along the way! Better than this recipe, here are the spices every Indian mom makes sure her kids have when they go out on their own: 
- Chili Powder
- Jira
- Turmeric
- Tamarind
- Tandoori