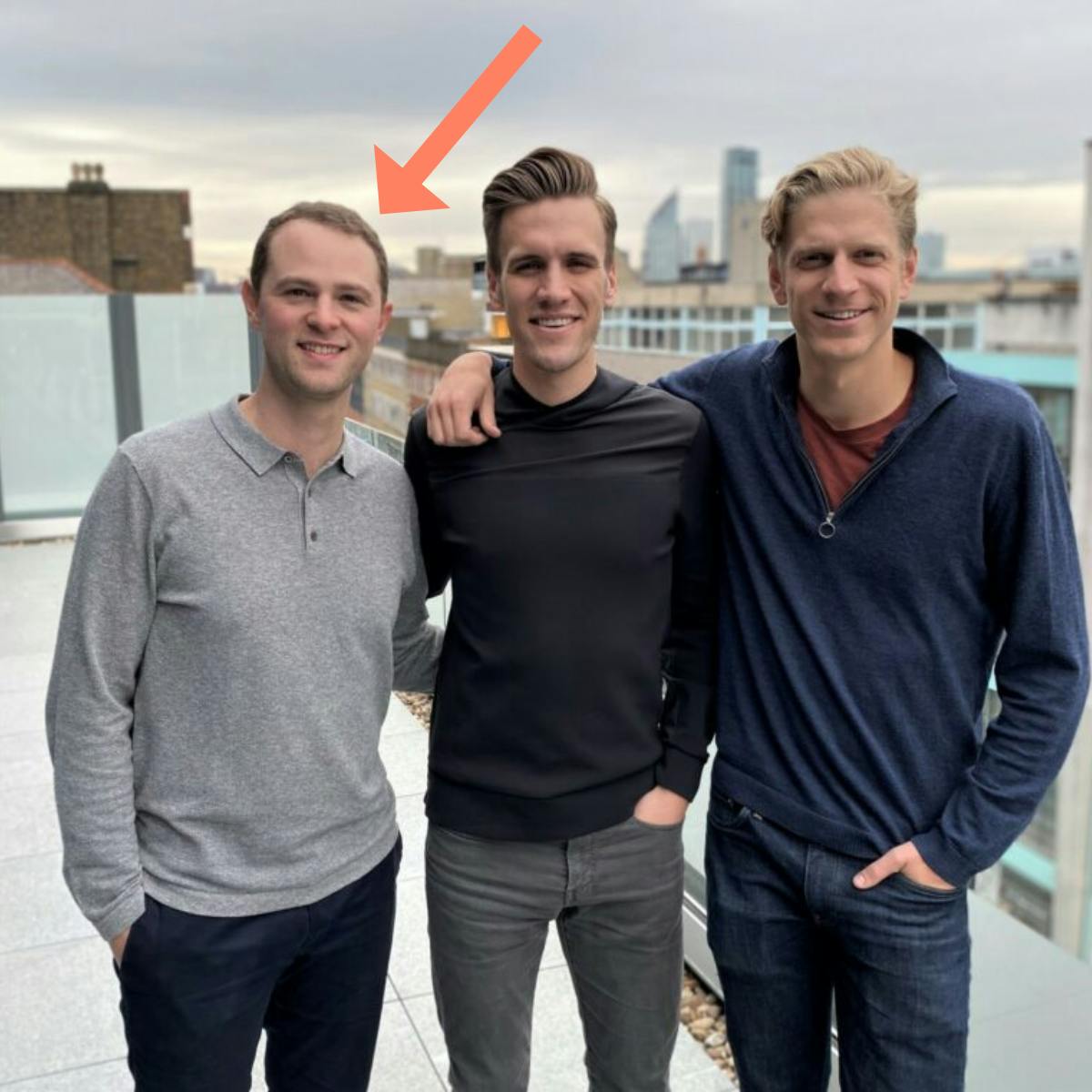 Taj Kamranpour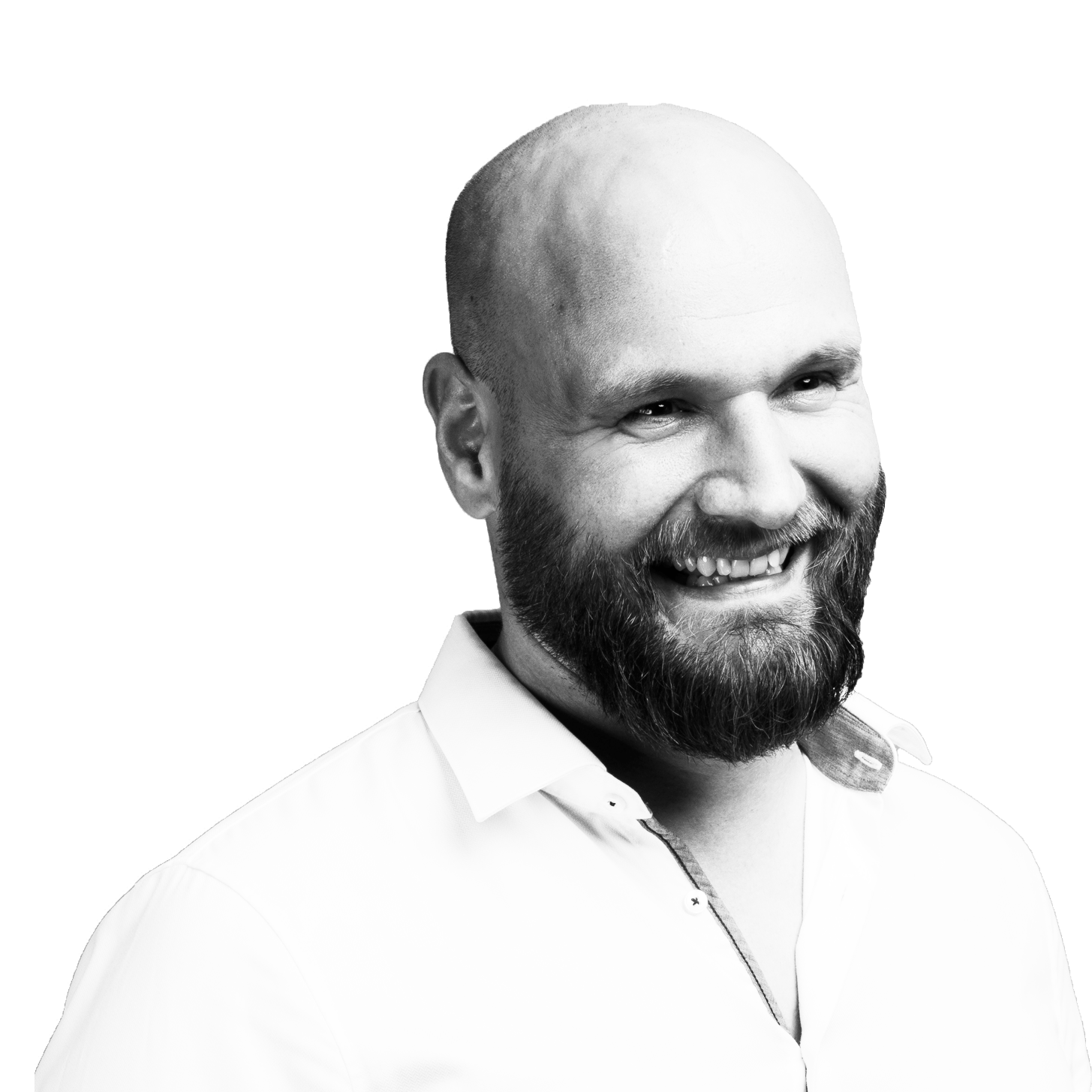 Christian Miele
Taj Kamranpour is co-founder and COO of portfolio company Stotles, whose Seed round we share today. Together with John Witt (CEO) and Carsten Schaltz (CPO) he's building the operating system for business-government collaboration.

Current processes for businesses to work with governments are fragmented and time-consuming. Opportunities are missed, mistakes are made, and taxpayer funds are spent inefficiently. Stotles is helping reshape how $12 trillion in public procurement is spent by driving competition into the segment.

Taj grew up in Ecuador, has worked in some of the world's most extreme places, and is now building Stotles in London. He likes to chat and does so with humor and an ever-present sense of appreciation for his co-founders.

What's something you learned early and still have fresh in your mind?

"Don't half-ass it." I was a high-energy kid. I'd get in trouble all the time. My teachers' feedback was that I was capable, but that I'd rush things, finishing them quickly so that I could go out and play. My dad would always tell me to focus and to do the important things properly. By the time I finished high school, his advice eventually clicked.

So much so that your first employer was a gold mining company. It doesn't get any more practical…

Straight out of university, I joined Kinross Gold Corporation (One of the largest gold mining companies in the world) as an engineer. They sent me to Chile's Atacama desert, then a small town in Nevada (USA), and then to Mauritania in West Africa. Tough places with people that work tough jobs. Learning how to build relationships in that context taught me to feel comfortable working with almost anyone, and I'm ever thankful for that time. Once you have to manage an infrastructure project out in the Mauritanian desert, across 3 languages, with people from 4 different countries, you're pretty comfortable doing anything! I remember buying coca colas for the team from a trading spot out in the desert, the owner was always in the same spot and had a pet baboon that was an absolute menace… luckily we don't have those kinds of challenges getting team meals in London!

Give us a concrete "Doing Anything" example…

The mining company had water pipelines that ran for over 50 miles. One of them leaked, and a camel had been caught in the mud that was created from the leak . At 2 AM I caught wind and rallied our team, to go and get the sinking camel unstuck. On the spot, you think "this is not my job". But then you immediately switch into gear to help this poor animal (which is often the entire livelihood of a local family). We got our hands dirty - and the camel out in one piece!

How did things continue, after you left Mauritania?

Eventually, I moved to the corporate headquarters in Toronto where I joined the Strategy team. Things got even more exciting there. I was able to work with brilliant people who taught me a lot about structured and efficient thinking. I got to focus on M&A, buying and selling gold mining projects around the world. It was a ton of fun and I got to work on some of the coolest deals of that time (like the largest land package purchase in North America at that time!) 

You are now building SaaS. Anything you miss, in the transition to software?

No. Even when you are working for a great, environmentally conscious company, it's undeniable that the mining industry has a big ecological footprint. Stotles, if we get it right, is going to create a net positive impact. We can help every single person living in society today. Government procurement encompasses the roads we drive on, the hospitals we visit, the schools our children attend. Stotles is improving all of that, and that's something that should get everyone excited.

Biggest contrast?

Product-market fit. The concept doesn't exist in an industry that has been there forever and produces commodities (like gold). You don't have to think about what the customer wants, you focus on operations.  In a tech startup, you have to obsess over it.
In my mining days, I never felt the company was ever vulnerable. The outcome of my work couldn't kill the company. Whereas in your early days as a founder, you truly feel the outcome of your actions. Emotionally, it's very high stakes.

How do you keep sane?

I take at least one weekend day off. And two hours daily where I focus on something else, whether it's going to the gym or going for dinner before returning to work. You have to keep your own mind clear before you ask everybody to bring their best self to work. At Stotles, everyone gets a monthly allowance of £130 to spend on well-being. It can be for a gym membership, for mental health services such as therapy, or anything else that helps you be the best version of yourself.

But first, you had your startup internship…
As part of my MBA, I joined Fat Llama (a peer-to-peer rental marketplace). Strong founders, strong team. They taught me the basics of early-stage startups and opened my eyes to a new career. Most importantly, they showed me that you can test almost any assumption without having to spend a ton of money. No matter how much funding you raised. I took that over to Stotles. Eg. When we were MVP'ing Stotles in the early days, we used Tableau (an off-the-shelf interactive data visualization product), without even removing its logo and branding. And we still managed to sell contracts.
What do people get wrong about procurement?

I hate when people mention War Dogs (a 2016 movie that follows two-arm dealers who receive a U.S. Army contract to supply $300 million worth of ammunition to the Afghan National Army). There's this strange misconception of public procurement being this super corrupt, dirty business. In reality, it is the backbone of our society and is a highly regulated industry in most places - making it complex to navigate as a business trying to sell to governments. It's also huge (14% of a country's GDP flows from gov to businesses).

Any cringe moments while pitching this Seed round?

Most interactions were good. But one VC we pitched to insisted on how "data-driven" they are. We didn't really have a conversation, we were told to answer specific questions so that the associate could fill out the form for their database. So every time we would try to tell the story we'd get cut off - it was a bit awkward, to say the least.

This was your second fundraising. What changed?

In the first round we were on our own. This time we had more experience, and the support of Jeroen (Art) and Toyosi (Ogedengbe) at Speedinvest. They were massively helpful in the lead-up, prep, and execution of the raise. I could spend ages on this, but if any founders want to chat on this I'm happy to dive deeper into the topic!

What's something you are proud of?

Our team is pretty diverse, and that's no accident. We focused on it early to make sure it compounds as we grow. From the moment we created job descriptions, we made sure they wouldn't be tailored to one specific group or another. We interview in batches that are 50/50 male/female, both to hire a diverse group and to be fair towards everyone involved. There's still much work to do of course: It requires constant attention.

You told me that if you had to, you'd write a book about the mesmerizing power of action sports. Why?
 
I have always loved the excitement of action sports, be that motocross or wakeboarding. You are doing something with your body that allows your mind to focus entirely on it to achieve something that's normally reserved for the movies. The stakes are high, and the exhilaration you feel during and after is therapeutic. It gives you perspective and has a cleansing effect on the mind. I sound like a telemarketer now, anyway, I am sure someone more eloquent has already written a book about this!

Something you don't like about startup culture?

There's this "personality cult" element around startup founders. I don't buy into it. It comes down to the collective group. In our case, the entire team is collectively responsible for any success (or failure) we experience. Yes, as founders we are leading the charge, but even then we are heavily reliant on the information and feedback we get from the team. Companies are built by teams, not individuals!