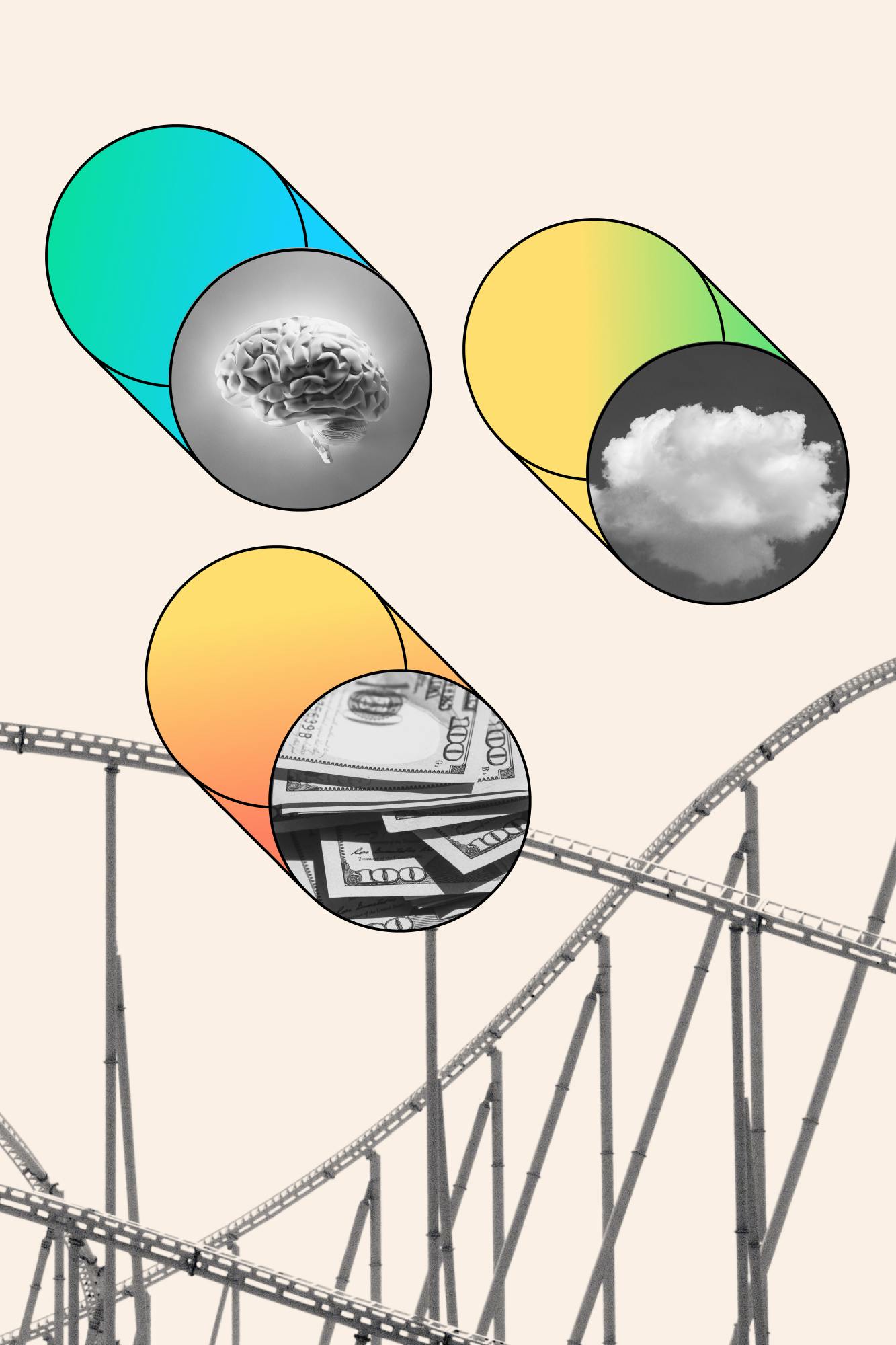 The past few months have been an economic roller-coaster. But even amid market volatility, entrenched inflation rates, and ongoing supply chain issues, compelling startups are rising to the challenge of the moment.
Historically, market downturns have been a breeding ground for innovation. Shifting economic conditions have a way of shedding light on existing or an entirely new set of problems, pushing founders to become more creative and resourceful. We're excited about this moment. 
We caught up with investors on our team to discuss what industries they are betting on over the next year: 
Money-saving tools can satisfy recession-ready consumers  
As the market gradually corrects itself after the wild exuberance that occurred during the pandemic, consumers are now becoming more mindful of their spending habits. "In response to this change, there's been renewed demand for apps that help people save money—and we'll likely continue to see growth in this sector as more consumers rely on online tools to control their spending," explains Jett Fein, Partner at Headline.
Take Headline portfolio company Fetch Rewards, for example—a mobile shopping platform that rewards its users with gift cards for uploading shopping receipts. Now a bonafide Unicorn valued at more than $2.5 billion, the company has partnered with major brands like Betty Crocker, Progresso, Kleenex, and Colgate to help consumers save money on household essentials. Fetch has been a popular product for a few years now, but it's especially timely for recession-ready shoppers in 2022. 
As more people look for opportunities to cut back on spending, money-saving tools are gaining traction. "There's less consumer spending all around, but that doesn't mean it's the end of the world. We're actually seeing certain sectors bounce back due to changing consumer needs," Jett says.
One example being the rise of the gig economy: Since 2010, the total number of gig workers in the US has increased by 15%. And as more people take on independent contractor roles, apps like Headline company Keeper Tax are also surging in popularity. This tool helps gig workers find tax deductions that tend to be overlooked—and for freelancers who often struggle with filing taxes, it's a dream come true.
AI will simplify people's work life and social life at new lengths 
As businesses also look to cut costs and members of the first "digitally native" generation continue to enter the workforce, Headline investor Nicolas von Blottnitz says he expects to see a widespread adoption of easy-to-implement AI software. 
"It all started with tools like Grammarly and ProWritingAid," Nicolas says. "But of course, we're moving beyond simple spelling checks and grammar corrections at this point. AI can do a lot more—now it's helping businesses compose creative content at an unprecedented level."  
Open AI is upending the art industry with DALL-E 2, a new AI system that generates images from text descriptions. The machine learning model is so smart it can actually create pieces of art that match a specific style or aesthetic. Beyond the visual arts, AI-enabled music generators like Boomy and Soundraw can also tailor their songs to the genre, length, tempo, and mood requirements set by the user—allowing access to customized royalty-free music for social media content, digital ads, commercial use, and more.
Among this wide range of newly available creative technologies, advanced AI writing assistant Rytr stands out as an impactful technology for copywriters and marketers as well. Rytr can independently draft emails, generate business idea pitches, and even write blog posts with SEO in mind. 
From expanding the role of tech in art to enhancing writing capabilities, AI is completely changing the way creative content is produced at scale. 
Along a similar vein, Jett expects affordable B2B solutions like Headline portfolio company Avoma to pick up steam. As a virtual end-to-end meeting assistant, Avoma helps businesses with AI-enabled note-taking, live bookmarking, and conversation intelligence. As companies cut costs and look for ways to maintain productivity levels, tools like Avoma will likely continue to rise in popularity. 
"With an AI-supported workplace, businesses can streamline their processes and maximize their output without having to hire more people," Jett says. 
Unexpectedly, the expanding frontier of artificial intelligence has also reached a space that's very much outside of the workplace: Online dating. By uploading a tool like Keys into their iOS keyboard, for example, users can access AI-generated icebreakers and conversation starters to engage new profile matches. 
"Dating apps like Bumble and Tinder are totally mainstream now, and we're seeing more people use AI tools to optimize their experience on these platforms," Nicolas says. "The potential for growth is there. It's a matter of time before these peripheral technologies become mainstream too." 
A new generation of cloud databases will arise as customer storage needs continue to evolve
While shifting market conditions are forcing enterprises to reconsider their spending on infrastructure software, investment in new cloud database platforms isn't slowing down. 
More than ever, enterprises are evolving their data strategies, pushing towards cloud solutions to accommodate change and build a competitive edge. Re-engineering storage infrastructure is more than just upleveling to new tooling, though—it also requires a change in mindset to prioritize effective data curation that drives business enhancement, accelerates product development, and improves customer experience. 
But at the same time, this approach can also diversify a company's data needs, driving up demand for a variety of dedicated storage capabilities. With companies now looking for more specialized solutions to address these data challenges, Headline investor Jacob Conger believes a renaissance of cloud databases is here. 
"Legacy databases don't offer a comprehensive solution for today's enterprises. Data consumption within companies is growing exponentially, which in turn means increases in types of data and their accompanying use cases. Couple that growth with a lack of homogeneity among customers, and the market explodes with demand for purpose-built databases," Jacob says. 
Hyperscalers like Google and Amazon are well aware of this trend and offer several products to meet its accompanying demand, but next generation startups are benefitting from a fundamental change in database infrastructure. 
"New database solutions are lowering the technical barrier to entry to utilize data for business needs. We now live in a world that's more than just querying within a SQL database. As we see multi-cloud adoption continue to grow and more users interacting with cloud databases, customers are becoming more willing to partition some data outside of AWS or GCP, and that's where new startups can truly benefit," adds Jacob.
Many companies today lack the resources or time to spin up and maintain these database resources on their own, which bodes well for a new cohort of managed offerings that place newfound emphasis on developer experience and heightened scalability. 
"As data needs evolve within companies, engineers will face surmounting complexity and an inundation of offerings—winning their mindshare will be the goal. Companies like Clickhouse, Firebolt, PlanetScale, and Upstash are great examples of databases that are doing just that," Jacob says.    
Upwards and onwards
From money-saving apps and affordable B2B communications tools, to AI technologies and specialized data storage solutions, we can't wait to see what's ahead, and meet the teams paving the way. 
Our team at Headline is continuing to search for innovation. We recently announced a $950 million fundraise to support the next generation of industry disruptors. Read on for more information.